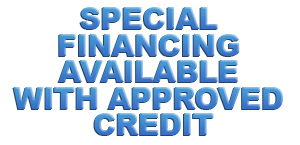 Click for Financing Info
Buy now and pay over time for Empire Siding and Windows *
Financing provided by Wells Fargo Financial National Bank with approved credit.
Please click on the "Apply Now" button below to apply for financing.
The online application is completely secure!
• No annual fee*
• Special terms financing offers
• Buy now and pay over time
• Convenient monthly payments
*The Wells Fargo Home Projects credit card is issued with approved credit by Wells Fargo Financial National Bank, an Equal Housing Lender. For newly opened accounts, the APR for Purchases is 28.99%. If you are charged interest in any billing cycle, the minimum interest charge will be $1.00. This information is accurate as of 01/06/2017 and is subject to change. For current information, call us at 1-800-431-5921.