Posted by Empire Siding & Windows in Homeowner Tips

Turn to any one of the many DIY cable channels and eventually you'll be entertained by programs in which property owners spend their time, and hard-earned money, to make their rental spaces more attractive to renters. Most of the ideas seen on TV can be beneficial to a rental property, but these five tips give you the most bang for your buck – turning your property into a rewarding investment:
1. Curb Appeal
Prospective renters will likely drive by the exterior of your house or apartment before they choose to check out the interior. Curb appeal is very important when you're selling a home; however, rental property owners need to consider curb appeal from a slightly different perspective.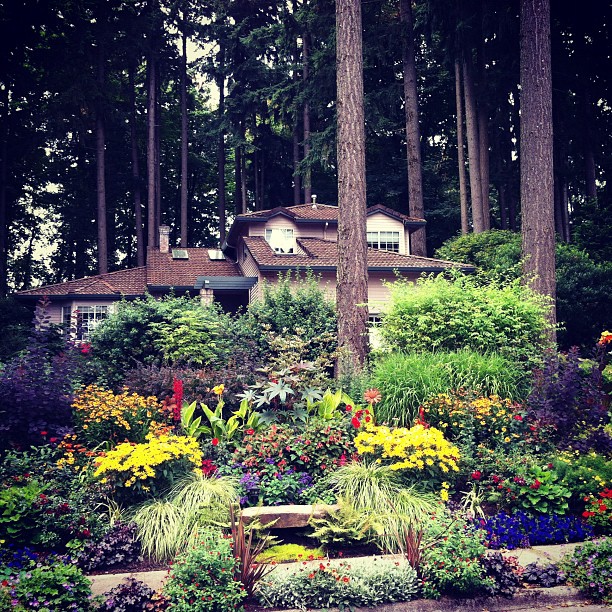 Photo by David Burn
Here is the paradox of curb appeal: you want your exterior to look great, but you don't want it to look like it requires an excessive amount of maintenance. Most renters do not want to commit to the hours of yard work it takes to maintain a "showcase" front yard. Also, if your property includes maintenance services, be sure to prominently display that amenity in your advertisements.
Using hardscape, which consists of pathways formed from stone, gravel, or concrete, is a good way to increase the visual appeal of your property while avoiding costly maintenance.
2. Clean-Up and Repair
Imagine the standards that you have for your own home. Good renters will not settle for a less-than-superior property, and ensuring that your property is fully functional and clean in all aspects can be the difference between keeping your property rented and constantly seeking tenants. This applies to your exterior too. If your property is in a location that receives a lot of vehicle and foot traffic, you should make a habit of doing a quick drive-by each day to make sure no trash has blown into your yard or been dropped by a careless passerby.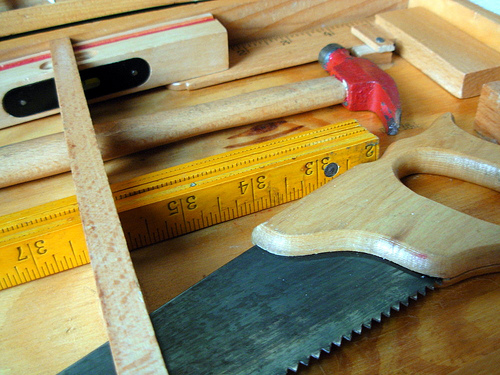 Photo by Margaret Almon
And where are your garbage cans located? Keep them out of sight. If you have hired a contractor to make repairs, they may have left the garbage cans in an accessible—and therefore easy to see—location. Take care to remove them from view.
If you include appliances like a dishwasher or garbage disposal make sure they are working well. Also, schedule a heating and cooling professional to tune up your HVAC system. Not only will this keep your tenants happy, it will save them money on energy costs – further encouraging them to stick around.
3. Windows
Windows deserve special attention for a variety of reasons. First, they are one of the primary moving parts of your building, which makes them susceptible to wear and tear. Second, they play a major role in your property's overall energy efficiency. Third, the light they allow into a space brightens up the interior, which is typically a big plus for prospective renters.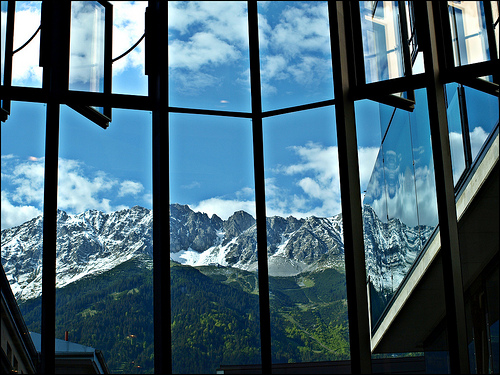 Photo by Flickr user Antschy
Windows that don't open and close smoothly, or don't seal completely, are a major deterrent for possible renters. Examine all of your windows to ensure that they are working properly and hold up to visual inspection. Further, if you have older windows, consider upgrading; sometimes the most cost-effective solution for older fixtures is simply to replace them. Window replacement is not an excessively expensive repair, and the increased energy efficiency from new windows can help you land a great tenant.
Lastly, if your property has a dark corner or room, consider adding a window. It's a one-time expense that will improve your property's appeal for as long as you own it.
4. Paint
A fresh coat of paint on any portion of your property will instantly raise its appeal. Just like a professional realtor, use neutral colors for your palette. Avoid the temptation to get colorful and follow the latest trends. The colors throughout your property should be plain enough to fit every potential tenant's taste.
5. Doors
Doors are another important moving part of your property, and they are subjected to a lot of stress. Children and pets are two of the main culprits when it comes to wear and tear on doors; scratching, slamming, and pulling can easily destroy a door over time. Carefully inspect the doors in your property. If they wouldn't be good enough for your home, they probably won't be up the standards of your tenants. The same is true for patio doors and window screens.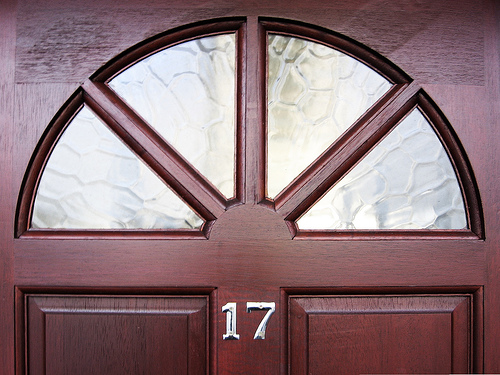 Photo by Cristiano Betta
What's more, many rental neighborhoods are a bit noisier than other areas in town; quality doors and windows help to keep your tenants' space peaceful and serene. Windows and doors also play an important role in home security, a detail where savvy renters pay extra attention.
Consider these easy and effective tips when you're getting your property ready to rent, and you should have no trouble securing a long-term tenant. Investing a few extra dollars upfront to thoroughly prepare your property will return solid dividends by attracting loyal tenants in the future.